Hello!
I know that the title of this blog post already has you incensed. So, I should tell you: this isn't going to get any better for you. Be wary, all ye who enter here. It is in this place that your false idols are laid bare for your sorry souls to behold.
But in all seriousness, let's talk about Luke Skywalker and how I'm really not feeling everyone's favorite Jedi.
---
In probably the only time I will come to your defense, I will disclose that I didn't see the Star Wars original trilogy until I was in my twenties. I completely understand that this was way past the optimal age for a first viewing. Because these movies were made for children (ask George Lucas; he will confirm), it's probably best to see them when you're super young. Or back in the 70s, when it made sense for the special effects to blow people's minds.
PSA: the versions of the films I watched were the poorly updated versions, with the shitty CGI and the ghost of Hayden Christensen's Anakin Skywalker at the end. I know this is very upsetting, as they sully the "true art" of the original cut. But I get the gist, so we should all just blow past that.
⊗  ⊗  ⊗  ⊗  ⊗  ⊗  ⊗
Now, a few months ago, Super Hubs and I rented The Last Jedi. He'd seen the movie in theaters and loved it, saying it made him a Star Wars fan. Considering he's much more on the side of Star Trek (the show and a few of the movies), this seemed like a pretty big endorsement. But I still wasn't in a rush to go see TLJ. This isn't to say I didn't enjoy The Force Awakens, which I actually saw in theaters; it just didn't ignite a passion for the Star Wars universe within me.
Back to The Last Jedi. The reason SH loves the movie so much is because of the toxic masculinity arcs and the humanizing of Luke. He is pissed at all the people who complained about Rey's ability to use the Force/wield a lightsaber—a fanboy annoyance carried over from TFA—and he refuses to suffer any fools who thought Poe was right in this film. All of which he shared with me prior to my watching. You could say my first viewing was slightly colored by his input.
But still. I could very easily see what he meant. The point of Poe's arc was clearly to show that his rash, trigger-happy attitude only works every now and again; it's not the way to win a war. What's more: Poe clearly has an issue being managed by women. It's not cute.
(Neither is the scene where he, Rose, and Finn are talking about their plan to find a codebreaker, and Finn actually walks in front of Rose when she's in the middle of speaking. I laughed out loud because I thought this was the perfect way to showcase how little even "good guys" respect the opinion of a woman. It's a great moment; it's just not a great look for our main men of color.)
Sidebar: After watching TLJ, I am convinced that Poe would be a #NotAllMen kind of guy. Get back in your lane, Poe, which is having sexual chemistry with everyone.
I could go on about this—Poe being a fucking prick, Finn being selfish because he assumes Rey needs to be saved, how they royally fuck up the plan that General Holdo came up with and really didn't need to let them in on—but this post isn't actually about The Last Jedi as a whole.
It's about how the fanboy rage against the portrayal of Luke Skywalker in this movie is extremely, ridiculously idiotic.
⊗  ⊗  ⊗  ⊗  ⊗  ⊗  ⊗
Once again, I fully acknowledge that I missed the optimal age to consume these movies—imagine Stella from How I Met Your Mother, except it doesn't bother me that I can't understand Chewbacca. But I don't think that inhibits my ability to analyze the series; in fact, I think I have clearer eyes than a lot of you.
Tell me if any of this sounds familiar: A nobody living on a desolate planet stumbles into the rebel cause thanks to a droid. This nobody meets a legendary figure from said rebel movement. Out of nowhere, said nobody displays an ability to use the Force, despite zero training and no real reason for having this power. There's some romantic tension between the nobody and someone they met two minutes ago. There's a scene in a bar where the nobody sits to the side while the legendary figure does the talking. The nobody and friends sneak onto the main base of the bad guys. The nobody uses their newfound (and barely explained) powers to win the film's big fight.
Are you thinking of Luke Skywalker? Of course you are. But, this is pretty much Rey's EXACT SAME STORY as well. Y'all. The Force Awakens is truly A New Hope with a woman as the lead and a prominent black guy. You're insane if you think otherwise.
Because, seriously. There is no reason for Luke to have this great ability with the Force without anyone teaching him a damn thing. Obi-Wan is like "I dunno, bro, just use the Force, okay? You'll figure it out!" Nowhere in there do I see something that qualifies as legitimate, professional training. Luke is actively just Special Boy-ing all over the place. How is this any different than Rey showing an ability in a power she's believed in her whole life? Spoiler alert: it's not.
Cut to the second movie for both these characters. People complain that Rey remains untrained in The Last Jedi, whining about how Luke agreed to train her.
Back it up, trolls. First of all, Luke never said he was going to spend weeks and months training her. He said she would get three lessons; that's it. Sure, she didn't even get that, but the full Using the Force 101 course was never promised.
And guess what: Luke was never trained either! He basically spent a weekend in Degobah, complaining and barely listening to Yoda. That's not training. That's being a whiny white boy who thinks that his inherent specialness should be enough to get by. (Unfortunately, this is true because it's always true of white men.)
This "weekend" is cut short because Luke abandons it to "save" Leia. His reason for doing so literally boils down to "I'm the only Special Boy who can Special their way to victory, training be damned!" And you know what? SHE DOESN'T EVEN NEED HIS FUCKING HELP! Instead, he gets his idiot hand chopped off like an idiot and *she* has to rescue *him*. Jesus Christ.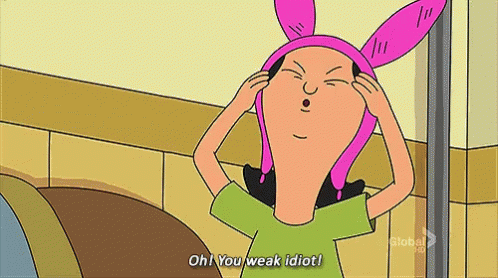 Sidebar: Can we talk about how Luke is so dumb that he can't figure out instantly that Ol' Ben Kenobi is Obi-Wan and that what appears to be the ONLY living creature on Degobah is Yoda? Come on! Even though I already knew who both these characters were going in, it's literally the easiest thing to puzzle out. The only surprise I'll credit George Lucas with is Darth Vader, and that's because he didn't even come up with Vader being Luke's dad until he was writing the second movie! Which explains why none of the familial ties were telegraphed in any way in A New Hope. Get your shit together, George.
⊗  ⊗  ⊗  ⊗  ⊗  ⊗  ⊗
So, basically, my point here is that Luke is whatever the term is for a male Mary Sue. He is Special because the story deems it necessary; he has no qualifications or abilities until someone says he does, and he lucks into a lot of his victories.
But, let's get to the crux of the issue, which is how Luke as an adult feels nothing like the Luke of the past. The Luke of The Last Jedi is petulant, reclusive, and problematic. He feels shame and withdrew from life as a result. He has regret, but instead of being motivated by it, he hides.
You know what that sounds like to me? That he is an actual human person who can't be a Special Boy all the damn time.
It's actively refreshing. Because you know what? Infallible Special Boys are boring as hell to watch. That's why Twilight sucks and Harry Potter is successful. In the former, Bella and Edward are these great, amazing people who are so unassuming but everyone is in awe of their Specialness that even screwing up is painted as an obvious example of their charm. In the latter, Harry regularly fucks up. While clearly a talented wizard, he is too rash at times, overly hesitant in others, all while being hormonal and irrational as he hits puberty. And all of that makes sense because he's a fucking teenager! Even Hermione, the best witch in their class, is a mess.
Perfection on all fronts is just not entertaining.
So tell me why it "ruins" Luke that he's not perfect in The Last Jedi? Keep in mind that, you know, he's not even perfect in the original trilogy! See: him being a whiny brat. Are you really saying to me that you would rather he NEVER make a mistake and therefore NEVER grow as a person? That's idiotic.
Now, let's consider the whole Dark Side/Light Side of the Skywalker family and Rey. Fanboys were frothing at the mouth because Luke contemplated killing Kylo Ren based on his strong undercurrent of the Dark Side. "He would never do that! That's too dark for Luke! He knows that someone with both the Dark and Light sides doesn't mean they're lost!"
Except, you know, he doesn't really know that for sure. In the last fight with Darth Vader, he's not really acting like he wants to save his father. He's trying to fuck him up. Especially when HE GIVES IN TO THE DARK SIDE AT PALPATINE'S BEHEST and just wails on Vader like he's a pinata at some kid's birthday party.
So, ya boy has already shown an capacity for darkness.
Then, factor in that it was literally TWO SECONDS of wondering if he should kill Kylo before he can do as much damage as Darth Vader had done (remember how he killed a bunch of kids when he was still going by Anakin?). He regretted it immediately, and the look on his face when Kylo wakes up and sees his uncle standing over him with his lightsaber lit was "What did I just consider doing?" Clearly, he was ashamed. So, what are you complaining about?
The fact that he went into hiding because of his shame? That his faith in the Force was shaken by his little slip? That he questioned his place in the resistance as a result? That he no longer wanted to be your Special fucking Boy?
You know what I'm hearing? That you sense your own humanity when you watch this movie, and it scares you. You want to be as headstrong and perfect as your idea of Luke, and watching him struggle made you realize that you could struggle too. You can't watch him grow up and make mistakes because you don't want to do the same.
That's childish. And it shows that you clearly don't understand what these movies are trying to accomplish. If you want to sit there and act like the latest Star Wars films betrayed you and the essence of the original trilogy, go right on ahead. But you're wrong.
⊗  ⊗  ⊗  ⊗  ⊗  ⊗  ⊗
Literally the entire point of Episodes IV–VI (once George figured out what the fuck he was doing) is understanding the balance of Dark and Light. Realizing that both people with the best and worst intentions can manipulate others to serve the greater purpose. Seeing people who have made mistakes try to correct them—usually at the last minute, usually in the wrong way, and usually without the outcome they were expecting.
Oh, and one other thing, to all of you who were incensed by Leia being able to Force-jettison herself back to the ship after Kylo's attempted matricide. Was the execution a little cheesy? Yes. But does it really matter that you've never seen anyone have this ability before? You'd never seen anyone do what Luke does at the end—project a near-fully corporeal version of himself across the galaxy to fight Kylo—and you seemed pretty okay with that. So, be honest with yourself about why you're upset: you don't like anyone other than Luke being able to show aptitude in the Force.
Another sidebar: Leia is fucking underutilized in the original trilogy (and also in the new trilogy).
She's regularly in a position of political power, but she's rarely allowed to really wield it. Meanwhile, when she is shown using the Force (before it's directly explained as part of her family DNA), it's in a stereotypical way: tracking the more important men in her life and determining if they're safe. Her Force is basically used exclusively as a form of Mrs. Weasley's "Where Everyone At?" clock in the Burrow—and yes, that is my second time bringing up Harry Potter!
This is offensive because Luke tells her in Ep VI that she could be just as powerful in the Force as he is (whatever the fuck that means). You really think she wasn't going to spend all these decades practicing?! Suddenly you need a montage of her training, when you barely saw Luke do a damn thing while he was hanging out with Yoda? Get over yourselves.
⊗  ⊗  ⊗  ⊗  ⊗  ⊗  ⊗
So. To say I don't agree with any of your complaints about Luke or The Last Jedi is putting it mildly. As a newcomer to this series, I see not only the merits of these changes to the story but the necessities as well.
Because while these movies are for you diehards, you're not the only audience. Much like the MCU's constant (and, at least from my perspective, constantly successful) attempts to bring in viewers who'd never read the comics, these movies are trying to bring in and delight newcomers. These movies are QUITE LITERALLY for a new generation with a different sensibility and belief system from the generation growing up when the original trilogy was being released.
Bitch and moan all you want, but it would make no sense to hold on to values that are almost 40 years old. Especially when a lot of you weren't even ALIVE at that time.
---
Well. I've spent a lot of time up on my soap box.
To quote a popular meme: thank you for coming to my Ted Talk. I hope you learned a little something—even if that something is to never come back to this blog because it's half-run by someone who hates your favorite movies.
May your reboots cast off the shackles of nostalgia,
Nikkie