Hellooooooooooooo everybody! It's ya girl, Nikkie. AND IT'S MY BIRTHDAY!
*kazoo sounds*
In honor of my birthday, I thought I'd do a little blogging and talk about some stuff that I can't wait to interact with over the next eleven months. Sound good? Then let's do it!
---
Black Panther
In Theaters: February 16, 2018
I'll tell you something: I had no interest in Black Panther (the character) before the MCU got started; I didn't even know he existed. I barely had any interest in him when he arrived in Civil War because I was too busy being angry with Captain America. But . . . then the trailers happened.
THESE TRAILERS, Y'ALL. Weave: snatched. Bless me with this #blackmagic. I'm up in my feelings about these trailers, and they have made me SO FUCKING PUMPED for this movie. 
It's the music accompanying this trailer that really started to amp my anticipation. It gets me so psyched! I don't listen to a lot of rap/hip-hop, but I'm very much considering buying the Black Panther soundtrack "sight unseen" so to speak because of how much my blood tingles when I hear this song. THE REVOLUTION WILL NOT BE TELEVISED; THE REVOLUTION WILL BE LIVE.
Y'all. I am shooketh. And SO. VERY. READY. #WakandaForever
♥  ♥  ♥  ♥  ♥  ♥
Vengeful by V.E. Schwab
Release Date: Sept. 2018
So I didn't talk about this on the blog, but last year, I fell in love with V.E. Schwab and her writing. I devoured her Shades of Magic trilogy and once I could get my hands on it, I picked up Vicious, a standalone fantasy novel about two college friends who discover how to gain superpowers, and the way they became nemeses. (I also started her YA duology Monsters of Verity, but that doesn't inform this entry.)
Vicious is a dark story where there's no outright good guy—in fact, both leads are villains in their own way. It made me think about what really draws the line between right and wrong, and it put into perspective the idea of "going with the lesser evil."
So I'm sure you can guess how excited I am that, five years after its publication, V.E. Schwab will be releasing a sequel!!
I thought the ending definitely left the door open for her to return to the world and the characters, and I can't wait to see what new, terrible thing she does! If there's one thing that Schwabies (I've just decided that's the fandom name) can agree on, it's that V.E. has a tendency to totally wreck you with her plot decisions. So I'm preparing myself now to get totally destroyed.
♥  ♥  ♥  ♥  ♥  ♥
A Reaper at the Gates by Sabaa Tahir
Release Date: April 10, 2018
If you're a regular here at MWB, then you know that Super Hubs and I are very much into the Ember series. We were super salty that leading lady Laia got down and dirty with Lame Guy instead of Guy She Should've Banged, but hopefully our ship will see some action in this next book.
Beyond that, I'm just eager to see where Tahir takes this series next. There has been a lot of magic bubbling under the service of this series since the first book, with a real uptick in book two, and I feel like Reaper is going to be where we get to the real meat of what's going on in that sense. I think we're going to see some buried ability come forth in Laia, and since A Certain Someone is, like, an undead guide to the afterlife now, that's obviously a storyline that's going to carry some crazy magic.
So the point is . . . MORE MAGIC! Bring it on!
(I will that we're not superfans of the new covers. We get why Sabaa wanted them to look this way, but the Assassin's Creed influence is a little *too* on the nose.)
♥  ♥  ♥  ♥  ♥  ♥
Avengers: Infinity War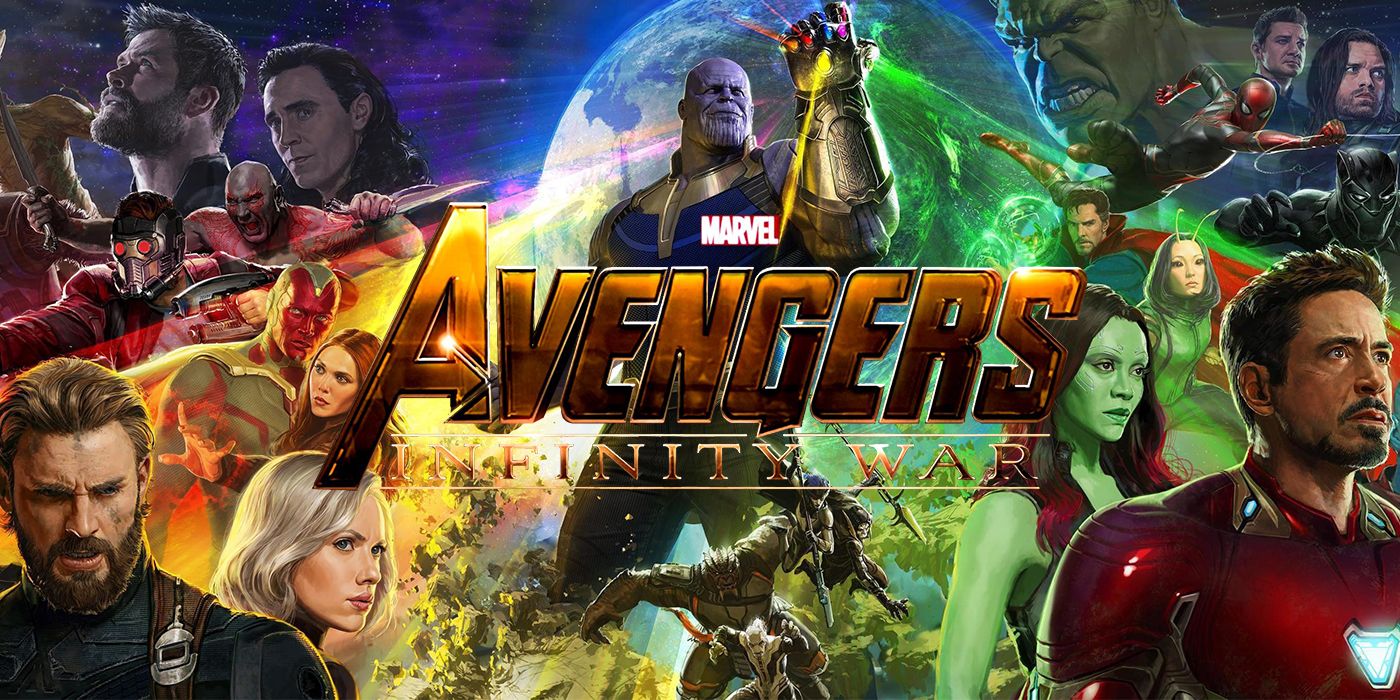 In Theaters: May 4, 2018
Obviously, the next major film after Black Panther that's got my eye is its MCU classmate, Avengers: Infinity War. You saw SH's reaction to the first official trailer, so there's not much more I need to say about it, other than:
I HOPE CAPTAIN AMERICA GET HIS COMEUPPANCE IN THE FORM OF DYING, AND THEN HE COMES BACK TO LIFE THROUGH WHATEVER COMIC BOOK CONVENTION MAKES IT POSSIBLE, ONLY HE'S BETTER AND LESS OF A DICK BECAUSE ACTUAL DEATH (NOT JUST BEING FROZEN) GIVES HIM SOME MUCH-NEEDED PERSPECTIVE.
The caps (lol) and bolding were necessary.
♥  ♥  ♥  ♥  ♥  ♥
Untitled Sabrina Show for Netflix
Air Date: Some time in 2018
Last month, it was announced that Kiernan Shipka was cast as Sabrina Spellman in the upcoming Netflix adaptation of the Chilling Adventures of Sabrina comic book series / lowkey spinoff of Riverdale. While I didn't really watch Mad Men enough to care about Miss Shipka, nor have I read the comic (aside from flipping through it once), I'm still pumped to see what this show is going to be about.
You know I have such a weird love for Riverdale, and all throughout the first season, SH was wondering when Sabrina would show up. This season, we've been getting so many supernatural hints, as well as peeks into Greendale, where Sabrina lives, so it seemed inevitable that our favorite witch was going to pop up at some point. When, instead, it was announced that she was actually getting her own show, we were like "AWESOME!!!"
The fact that the show was originally set to air on the CW and has now moved to Netflix (with two confirmed seasons ) only makes me raise my eyebrow slightly. It seems unlikely, in that case, that we'll really see a lot of crossover with the current show. But the show will definitely pick up on the dark threads of Riverdale and expand them even further—with magic!!!!
I look forward to catching up with the comic in order to fully prepare.
♥  ♥  ♥  ♥  ♥  ♥
The Winds of Winter?????????
Release Date: COME ON, GEORGE
I'm just hoping that by putting this out there into the world, that will increase the likelihood of this book actually getting published or even us just getting a scrap of news about its impending publication. I'll honestly take a tweet from GRRM being like "Hey. I just sent the book to my editors. Look for it in a few months." because THEN AT LEAST WE'D KNOW.
But yeah. Considering we're not getting the final season of Game of Thrones until mid-2019, it'd be really great if GRRM could go ahead and give us WoW in the interim. I mean, I could just reread the sample chapters that he's shared thus far . . . BUT THERE'S ONLY SO MANY TIMES YOU CAN EXPECT US TO DO THAT, GEORGE.
Siiiiiiigh. Just give us the book.
---
Now, that's just a little taste of what I'm excited for in 2018.
For one, I'm just glad I have stuff to look forward to instead of wondering when my impending but welcome death will come, like last year.  I didn't even mention looking forward to the next Three Dark Crowns book, which is supposedly coming out this fall, and getting the Sailor Moon Super S redub on blu-ray in April (part one, anyway)!
I DIDN'T EVEN MENTION MY PUPPY, WHO IS ARRIVING AT THE END OF THIS WEEK!
Damn. Aside from the deteriorating state of the country, 2018 is LIIIIIIIIIT.
What are you looking forward to? Lemme know in the comments or hit us up on Twitter!
May your entertainment expectations be exceeded (or at least met),
Nikkie 
PS: Unfortunately, I am no longer looking forward to the Ready Player One movie. The trailer looked terrible, and I feel like it's going to take a loooooot of liberties. No thanks, Spielberg.